2016 Mens Past Captains (SNGC)
MATCH WITH COUNTY JUNIORS 6TH APRIL 2016
The annual competition took place at Kingsthorpe gc by kind permission of the club.
The format was one captain playing with a junior in a better ball Stableford.
There were some excellent scores despite the weather-we had rain hail sun and very strong winds.
Kingstorpe looked after us very well with good golfing food and the course in very good condition.
The winners were -
2nd STEVEN FIELD & DEREK MANKELOW 40pts
1st LUIS WITHERAL & MIKE GILBROOK 42pts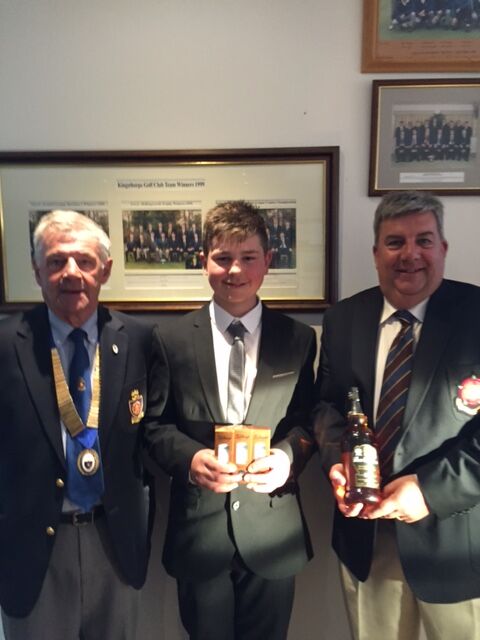 THANKS to everybody involved in the day.
The next meeting is the Spring meeting at Northampton gc on 12th May