June 22nd match v Gentlemen Past captains held at OUNDLE GC
This very popular event was played in the usual friendly manner but with very deadly intent with the ladies trying to retain the cup !!
Weather wet to start but turned eventually into a lovely day.
The gentlemen won the match with 302 points to 289.
The winners of the bottles of champagne for the best pairs went to -
Mike Williams & Colin Philips 38 points for the men
Ann Ireland & Chris Russell 37 points for the ladies
Thank you to Oundle Golf club for their hospitality, presenting the course in excellent condition , marvellous bacon rolls, with a lovely roast dinner to finish.
Jackie Rolfe President with Mike Williams & Colin Philips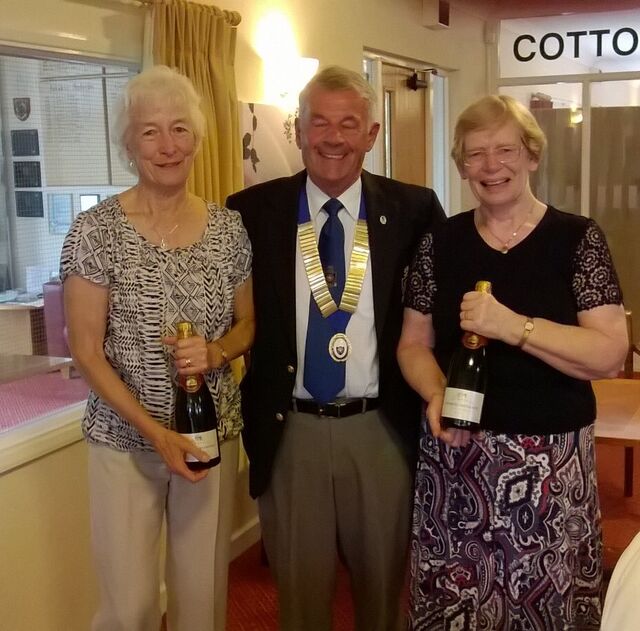 Gordon Rising President with Ann Ireland & Chris Russell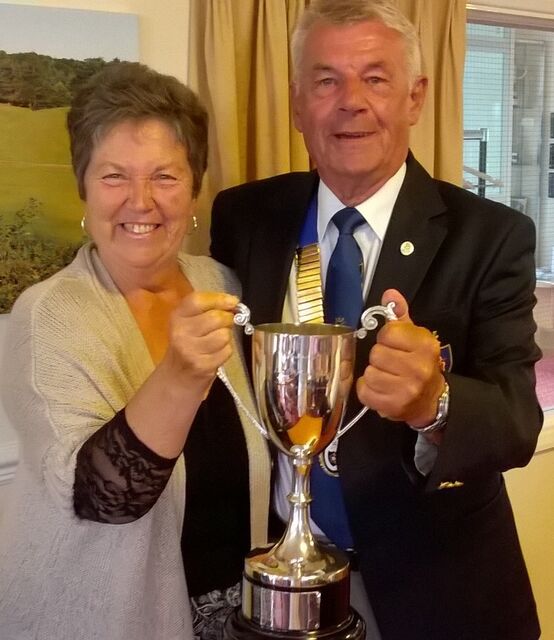 Presidents with the cup