Monday 17th June to Wednesday 19th June 2019
Northamptonshire's County Ladies 1st team have just returned from their annual County Match Week tournament played over Frilford Heath's 'blue' course against Berkshire, Buckinghamshire, Oxfordshire, Warwickshire and Worcs & Herefordshire. The winners this year, again, were Bucks; but the Northants team provided an ever-improving display of golf over the three days.
We got off to a slow start, unfortunately meeting the defending champions Bucks, in the first session. Although a couple of matches were out of reach, we did have a serious chance of getting a tie. Our 3-2 defeat was the closest margin that Bucks had against all the teams that week! The afternoon session featured a match against Berkshire and although this was our heaviest defeat at 3.5 – 1.5 we actually looked like sneaking a 3-2 victory late in the day but sadly it didn't materialize.
Monday night's team debrief focused on staying positive and good body language. Something must have clicked as both matches against Warwicks and Oxfords were so close to being victories, but ended up as halved games. An improvement yes but could have been so much more.
The final day saw us play Worcs & Herefords. Knowing that we couldn't win and wanting to stir things up a bit we discarded the previous mental arithmetic in trying to work out who should play with who and in what order – and simply drew the names out of the hat! And guess what, we won – wonder what Bryson De Chambeau would say about that!
Special mention has to go to Thalia Martin for scoring a delightful 'Hole in One' on Monday on the 16thhole – a sweet 7-iron, one hop and straight into the hole. Her first! Frilford Heath GC kindly presented Thalia with a certificate and a bottle of bubbly to celebrate her achievement.
Leah Ribano made Tuesday a day to remember as she won 2 points out of 2 on her 15thbirthday; a great way to celebrate – and with some very powerful golf too.
Leah was our highest point scorer for the week with 3 wins out of 4. The experience of Carol and Mary showed as they were both undefeated in the two matches they each played. And Hattie and Claire gained 2.5 / 4 points.
The golf that was played was, 99% of the time, superb. It's clear that match play experience is needed within the Ladies squad and this is something we are going to address throughout the winter months before next year's CMW. Our home advantage will definitely be a plus; especially as, last time round, at Northampton GC, we were pipped into 2ndplace. We know what is needed and with the right preparation and work by all concerned (on the course and off) we can win this.
Finally, thanks to all those who came to support – it was great to have you with us. Let's hope next year there will be even more 'blue' in amongst our opponents.
#preparebetter #planbetter #thinkbetter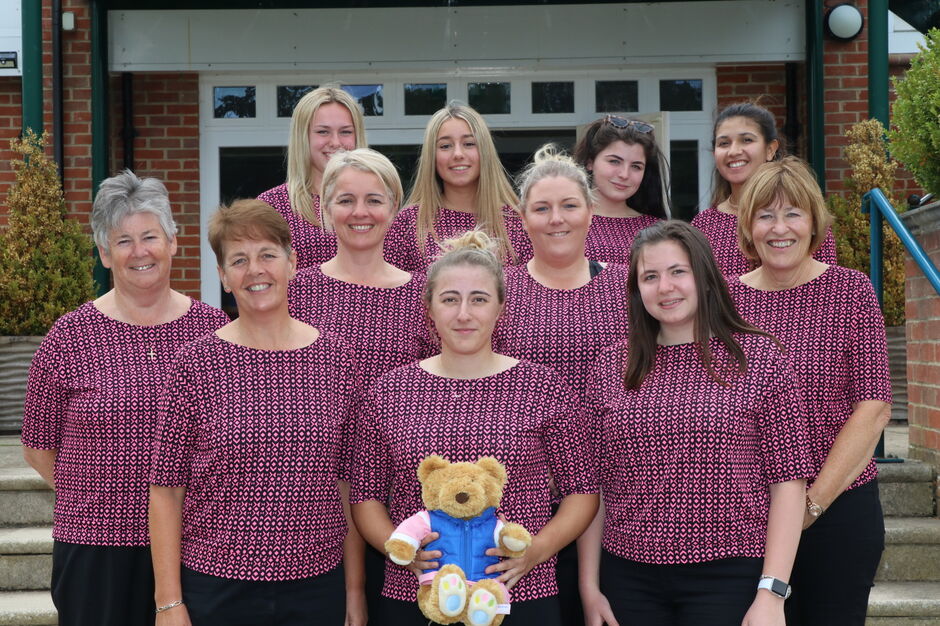 DRAW:
A = Worcestershire & Hereford
B = Warwickshire
C = Buckinghamshire
D = Northamptonshire
E = Oxfordshire
F = Berkshire
COUNTY WEEK MATCHES
| | | | | | |
| --- | --- | --- | --- | --- | --- |
| MONDAY | Tee | Morning | | | Results |
| Match 1 | 1st | Worcestershire & Herefordshire | v | Warwickshire | 4 v 1 |
| Match 2 | 1st | Buckinghamshire | v | Northamptonshire | 3 v 2 |
| Match 3 | 10th | Oxfordshire | v | Berkshire | 4 v 1 |
| | | | | | |
| MONDAY | | Afternoon | | | |
| Match 1 | 1st | Oxfordshire | v | Warwickshire | 2.5 v 2.5 |
| Match 2 | 1st | Berkshire | v | Northamptonshire | 3.5 v 1.5 |
| Match 3 | 10th | Worcestershire & Herefordshire | v | Buckinghamshire | 2 v 3 |
| | | | | | |
| TUESDAY | | Morning | | | |
| Match 1 | 1st | Buckinghamshire | v | Berkshire | 4 v 1 |
| Match 2 | 1st | Oxfordshire | v | Worcestershire & Herefordshire | 2.5 v 2.5 |
| Match 3 | 10th | Warwickshire | v | Northamptonshire | 2.5 v 2.5 |
| | | | | | |
| TUESDAY | | Afternoon | | | |
| Match 1 | 1st | Warwickshire | v | Buckinghamshire | 1 v 4 |
| Match 2 | 1st | Northamptonshire | v | Oxfordshire | 2.5 v 2.5 |
| Match 3 | 10th | Worcestershire & Herefordshire | v | Berkshire | 2 v 3 |
| | | | | | |
| WEDNESDAY | | Morning | | | |
| Match 1 | 1st | Northamptonshire | v | Worcestershire & Herefordshire | 3.5 v 1.5 |
| Match 2 | 1st | Warwickshire | v | Berkshire | 4.5 v 0.5 |
| Match 3 | 10th | Oxfordshire | v | Buckinghamshire | 1 v 4 |
​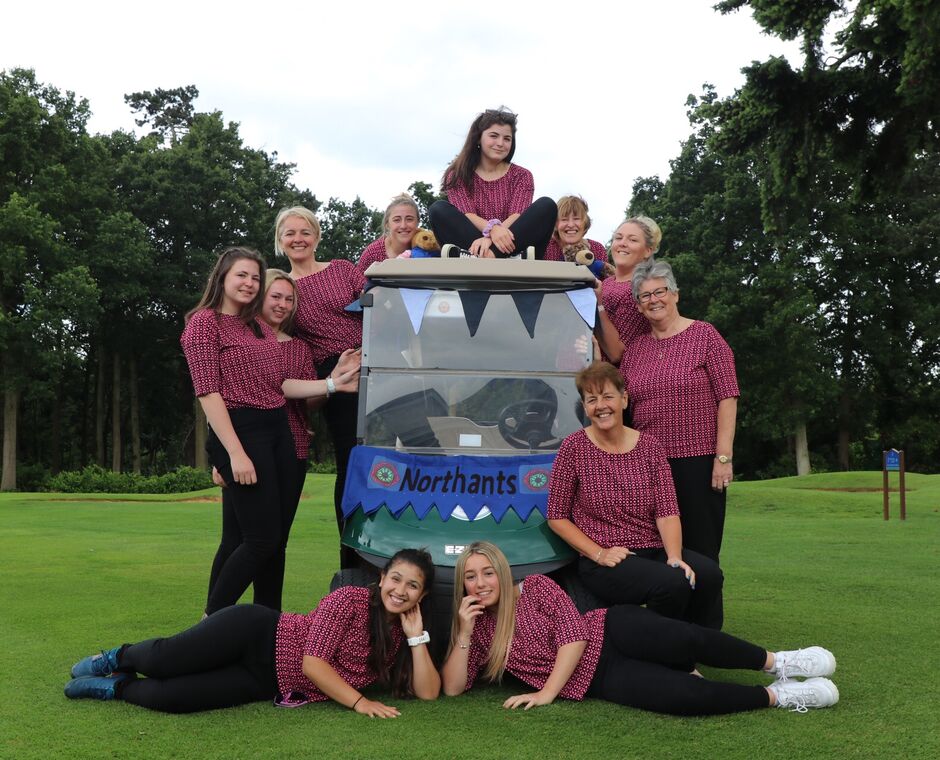 ​