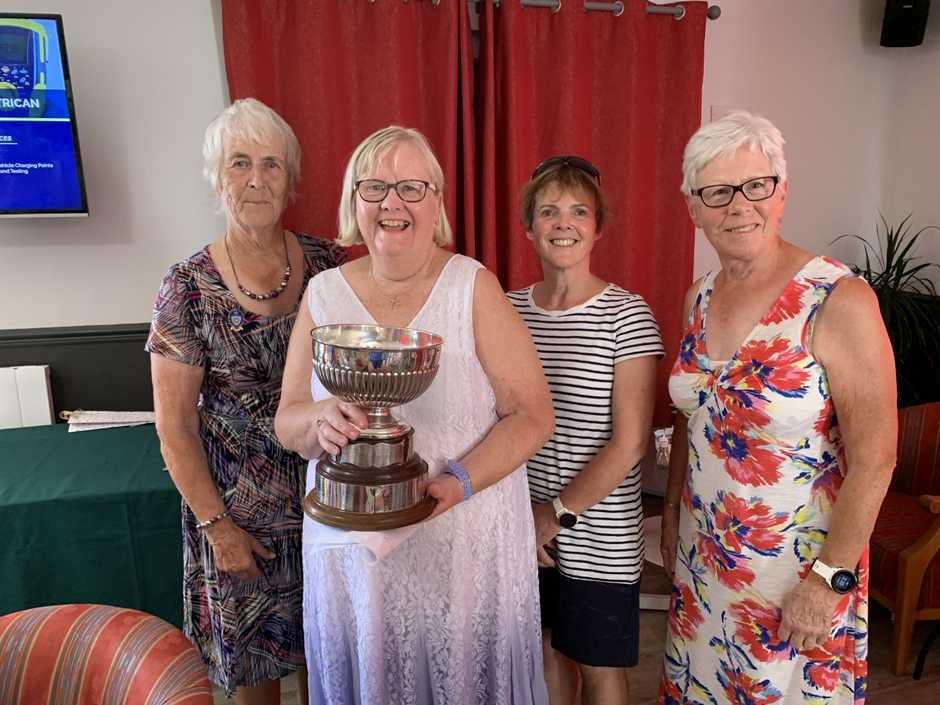 Winners - From L to R Gina Evans, Janet Gower, Jill Bishop and Gerry Robson
Owing to the report of an amber warning for our annual day at Oundle on Thursday the 11th of August, we decided to only play 9 holes to ensure people were safe from the extreme weather conditions. The ladies taking part all expressed their relief at the decision made by the committee to shorten the competition and we were given a friendly welcome by Oundle Golf Club whose ladies committee provided much needed refreshment at the half way house.
We were also provided with a delightful running buffet of cold meats and salads followed by a delicious Eton Mess.
The nearest the pin on the 3rd hole was won by Suzanne Silvester of Overstone Park and Angela Crawley of Collingtree won the nearest the pin on the 9th hole which she converted into a 2.
The scores were very close with 3 teams on 44 points which needed a count back to determine 2nd and 3rd prize winners, whilst the winning team of Jill Bishop of Silverstone, Gerry Robson from Oundle, Janet Gower of Wellingborough and Gina Evans of Overstone Park who scored a magnificent 45 points.
Gina Evans
| | | | | | |
| --- | --- | --- | --- | --- | --- |
| Results | Player 1 | Player 2 | Player 3 | Player 4 | Points |
| 1 | Jill Bishop | Gina Evans | Gerry Robson | Janet Gower | 45 |
| 2 | Gill Snelson | Veronica Lyon | Mara Wright | Angela Crawley | 44 (last 1- 7) |
| 3 | Suzanne Silvester | Jill Aldous | Pat Wilkinson | Jenney Walters | 44 (last 1 - 5) |
| 4 | Pauline Hurley | (Gost Gina Evans) | Liz Swan | Christine Rowell | 44 (last 6 - 29) |
| 5 | Yvonne Wilcox | Marlene Roy | Jackie Rolfe | Bobbie Austin | 42 |
| 6 | Elaine Mankelow | Ann Cox | Theresa Amalfitano | Pat Bishton | 40 |
| 7 | Gill Hodgson | Carol Collins | Sue Colby | Chris Roughton | 40 |
| 8 | Chris Gore | Rosemary Scott | (Gost) | Viv Jones | 39 |
| 9 | Vera White | Janet Lambdon | Rae Webster | Lin Birch | 38 |
| 10 | Lizzie Crow | Sandy Pattendon | Glynis Wingell | Maggie Nutt | 36 |
| 11 | Diane Green | Chris Coles | Glenys Emery | Lyn Carter | 35 |
| 12 | Kathryn Stronach | Mandy Roberts | Sandy Burgess | Sue Simpson | 32 |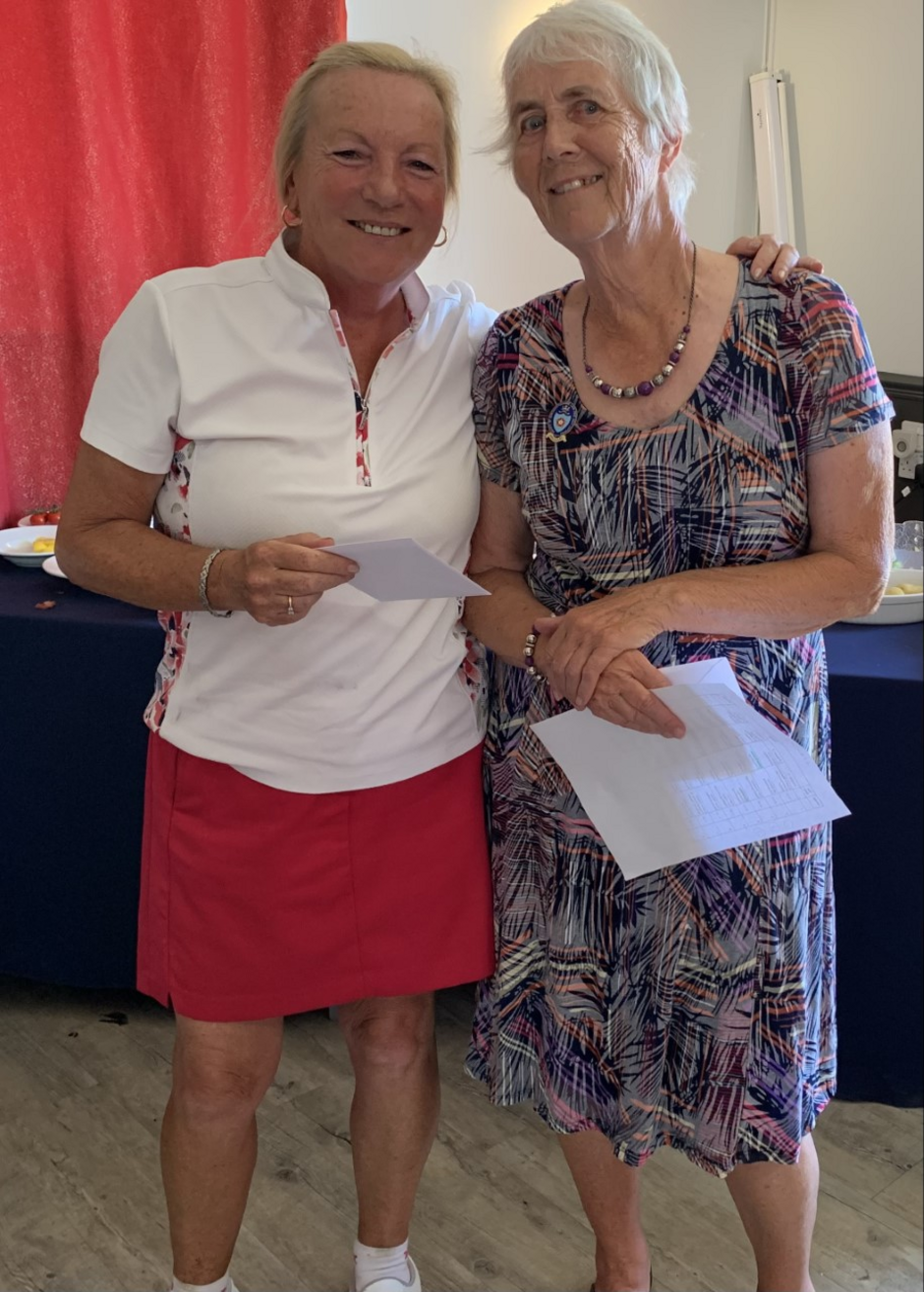 Nearest the Pin on 3 - Suzanne Silvester from Overstone Park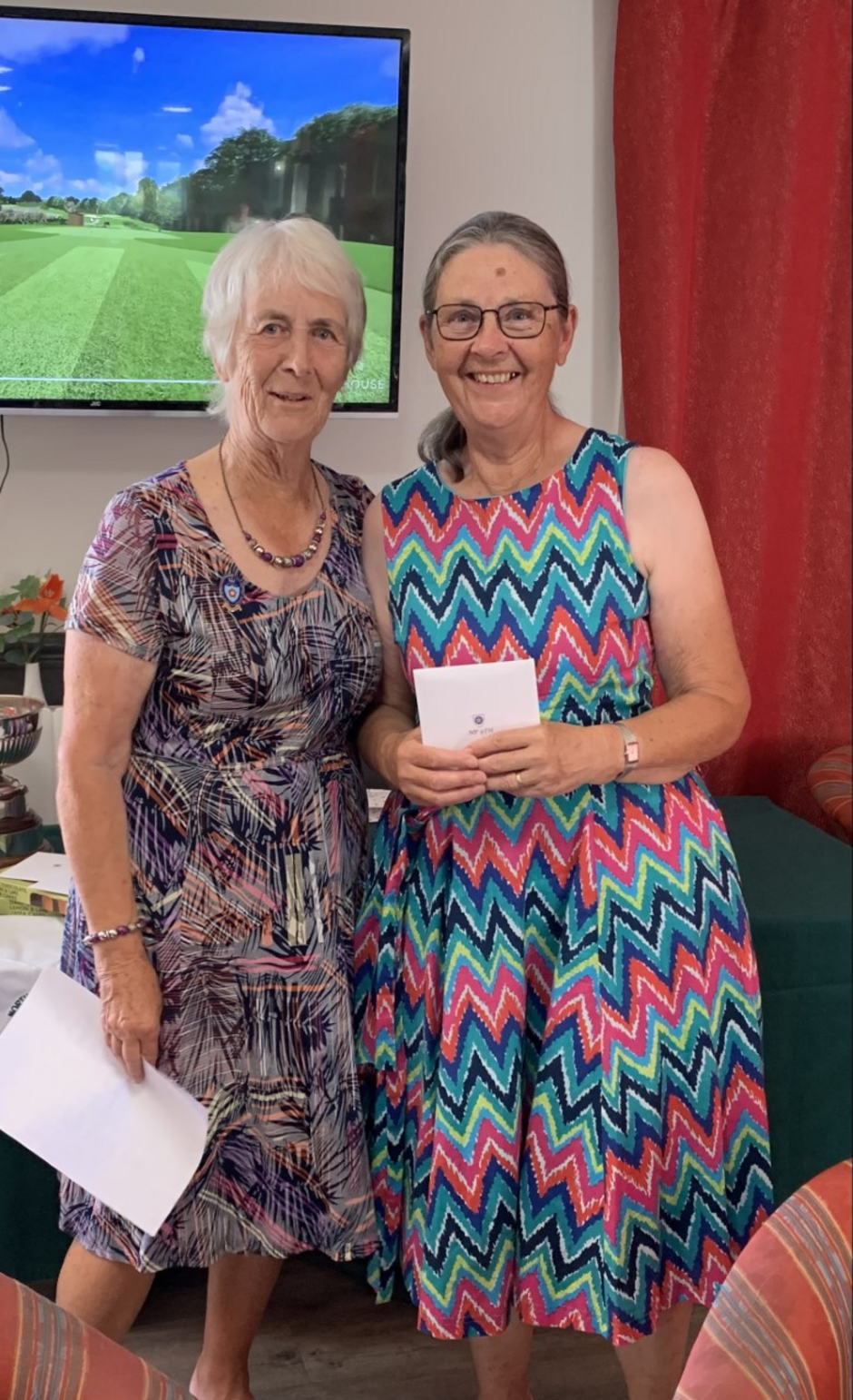 Angela Crawley nearest the pin on 9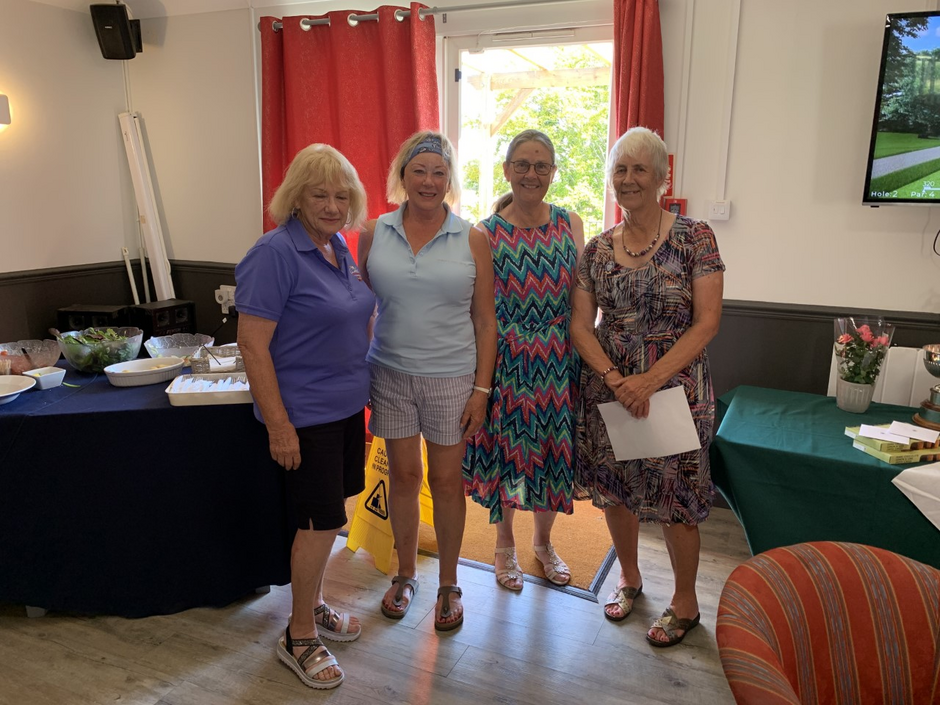 Runners up - From L to R Mara Wright, Veronica Lyon, Angela Crawley (Gill Snelson - missing)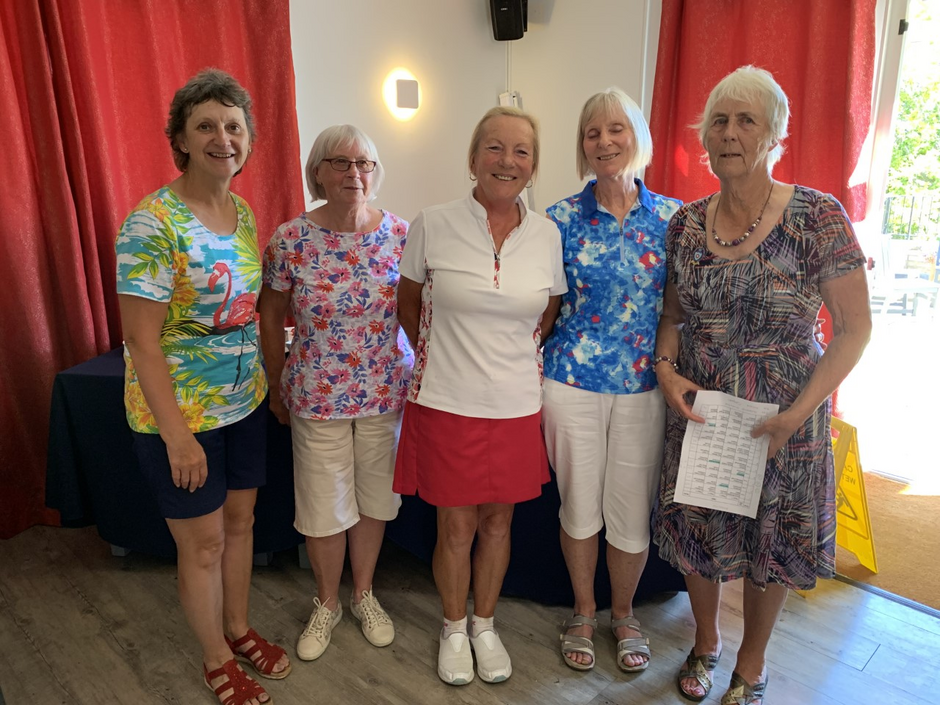 3rd place - From L to R Jill Aldous, Jenny Walters, Suzanne Silvester, Pat Wilkinson