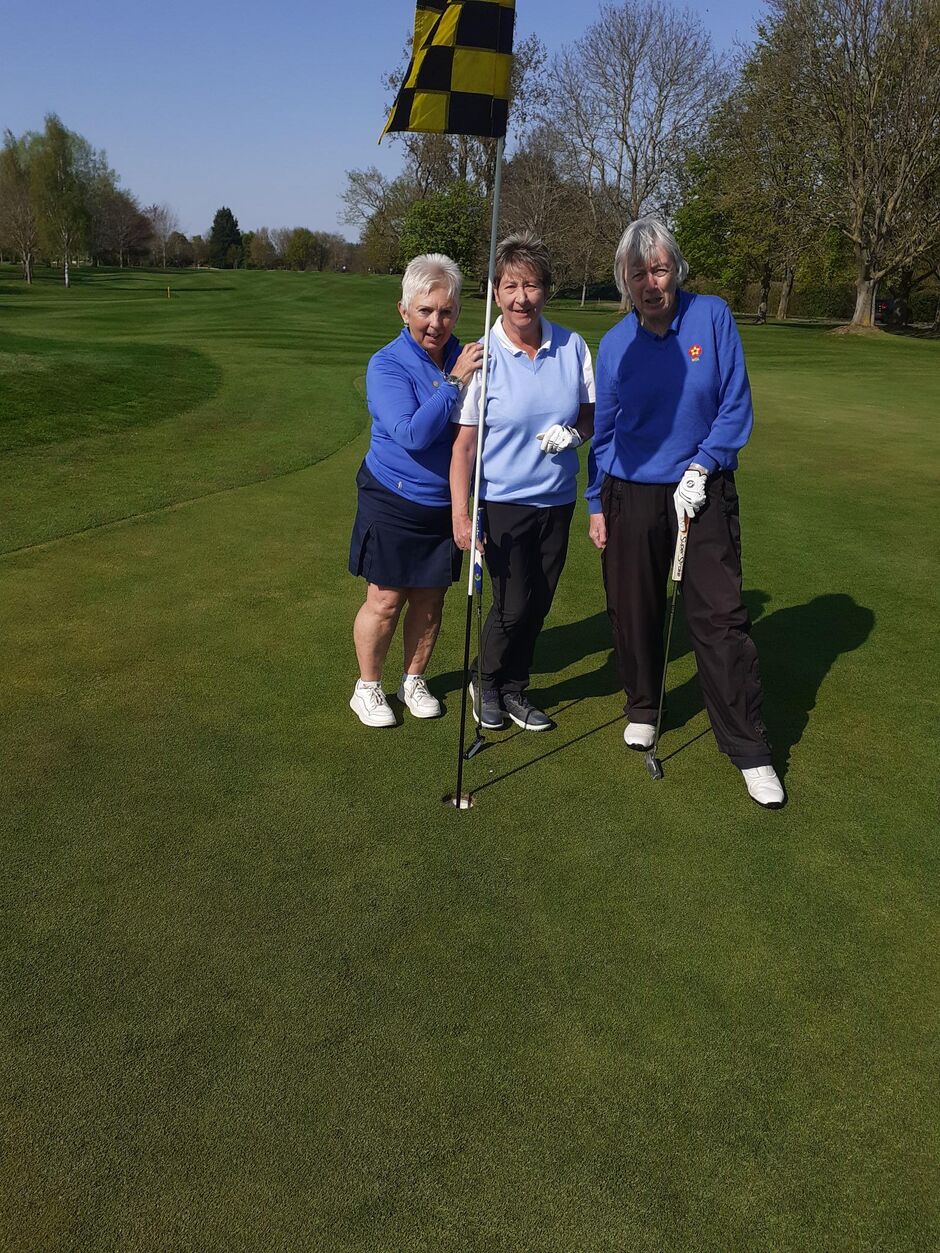 Northamptonshire Lady Past Captains played their first match of the season against Cambridgeshire and Huntingdonshire at St Neots G.C. The team consisted of 12 ladies from various clubs in Northamptonshire and we arrived for bacon sandwiches and coffee before tackling the Golf course, this was greatly appreciated considering how far we had to walk between each hole!
The first pairing of President Gina Evans(Overstone Park) and Vets Captain Lizzie Crow (Delapre) took their match to the last hole coming out winners by 1 shot. Rosemary Scott (Overstone Park) played with Veronica Lyon (Oundle) winning their match 4 and 2.
The next 3 matches saw some very close games with Sandy Pattenden ( Whittlebury) and Mara Wright (Overstone) taking their match to the last hole and coming away with a half. Chris Cole (Whittlebury) and Marlene Roy ( Overstone ) losing 3 and 2 to a formidable pair. Suzanne Silvester (Overstone) and Claire Mcilroy (Rushden) had a nail biting match coming down to the last putt on the 18th and the Northamptonshire pairing winning by 1 hole.
Our final pairing of Gill Snelson (Wellingborough) and Julie Edwards (Delapre) won their match 3 and 1 making Northamptonshire winners 3 1/2 to 2 1/2. Well done to all the team playing in this first match on a sunny day with pleasant company.


Matches
Cambs & Hunts
Result
Points
Northamptonshire
Result
Points
1

Fiona Whitley

Trina Miller






Gina Evans

Lizzie Crow

1up
1
2

Joy Miller

Mel Owens

1up
1

Suzanne Silvester

Claire McLroy





3

Mary Mitchell

Saeah Renne




Veronica Lyon

Rosemary Scott

4&2
1
4

Helen Steverson


Ann Russell

Half
0.5

Sandy Pattenden


Maria Wright

Half
0.5
5

Terry Robinson


Cherie Gouldtrop

3&2
1

Chris Coles


Marlene Roy





6

May Burn


Rosie Seward

Gill Snelson


Julie Edwards

3&1
1
Result




2.5


3.5