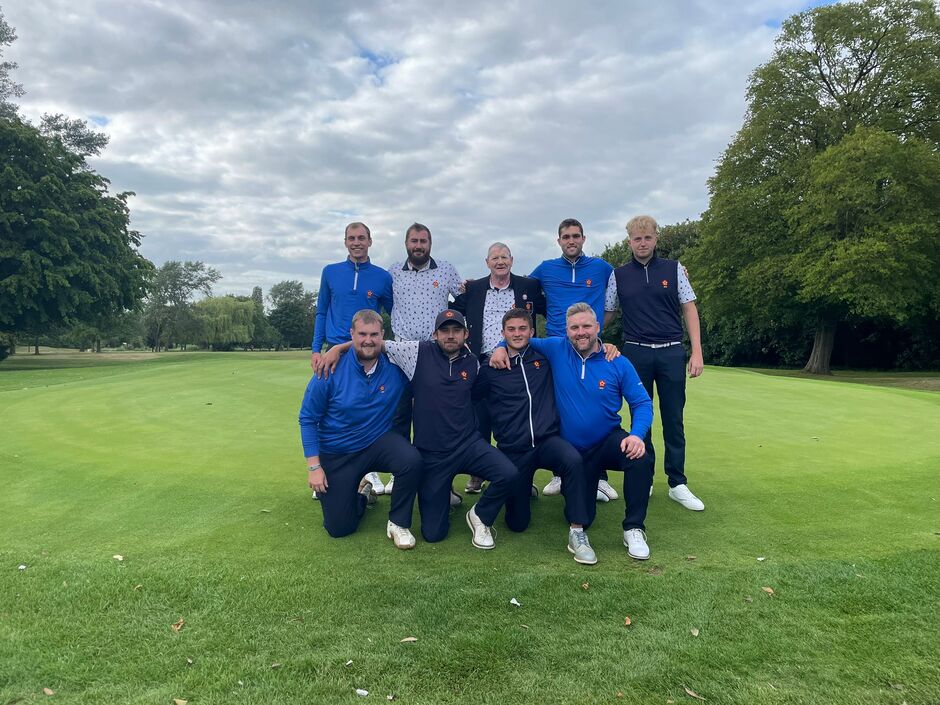 A superb looking Peterborough Milton Golf Club welcomed 1st Team at the weekend who were looking to put things right after a heavy beating by Lincolnshire last time out. Gary shuffled the pack as changes to the team were made due to player availability and recent form.
County Champion Jamie Milligan lead us out alongside Jenson Parfitt the the Mornings Foursomes in what would turn into an incredible tussle that could have gone either way but was decided on the 18th in favour of Suffolk.
Mr Dependable Lee Hitchcock was once again on form alongside Torrin Little and brought in an early 5 & 3 win. The morning session at one point was looking like we would be eating lunch 3 - 1 up, however a couple of games swung away from us but Ryan Genner & Jack Brown brought in a 1 up win to see us all square 2 - 2 going into the Afternoon's singles.
Lee lead us out in the afternoon's singles and again produced another great round to finish with a half so many of the singles games were incredibly tight and a large proportion of these were settled on the 18th.
Ultimately one too many went in the way of Suffolk so in despite of wins for Jordan Darnell, Joe Hyde and Ryan Jenner
We went down 6.5 to 5.5.
A couple of big shout outs:
What a back 9 of Singles play from Jordan Darnell who was 4 down with 6 to play. Jordan refused to give up and chipped to within a foot on the 18th to take the win.
Ryan Genner had an excellent day winning both of his matches and was our star man this week.
We said goodbye to Joe Hyde who played his last County game before he turns pro on the 1st August.
A really tight loss but so many positives to take from the match and we go into the 6 Man competition
In a few weeks full of confidence.


Matches
Northamptonshire
Result
Points
Suffolk
Result
Points
Foursomes












1

Jensen Parfitt

Jamie Milligan






George Frickel

Teddy Hall

1up
1
2

Lee Hitchcock

Torin Little

5&3
1

Russel Oakley

Conor Talbot





3

Jordan Darnell

Joe Hyde






Jack Cardy

Will Wright

3&2
1
4

Ryan Genner

Jack Brown

1up
1

Harry Brinded

Ben Aves





Total




2




2
Singles












1
Lee Hitchcock
Half
0.5
George Frickel
Half
0.5
2
Torin Little




Will Wright
3&2
1
3
Jensen Parfitt




Conor Talbot
2&1
1
4
Jamie Milligan




Teddy Hall
6&5
1
5
Jordan Darnell
1up
1
Jack Cardy




6
Joe Hyde
2&1
1
Russel Oakley




7
Jack Brown




Harry Brinded
2&1
1
8
Ryan Genner
1up
1
Ben Aves




Total




3.5




4.5
Result




5.5




6.5