Junior golfers throughout Northamptonshire are invited to take part in nine junior competitions as part of the 2018 NGL Junior Order of Merit.
The opening two events have seen over 75 boys and girls from across the county take part in the Collingtree Park Junior Open on Good Friday and the County Boys & Girls Championships at Oundle over May Bank Holiday.
The remaining seven summer Junior Opens involve a 18-hole competition for boys (handicaps 28 or better) and girls (handicaps 36 or better), and a nine-hole competition off forward tees for those younger golfers with higher handicaps.
Golfers who are trying to obtain a handicap may be able to play in these events, but they are advised to contact the individual club to check beforehand.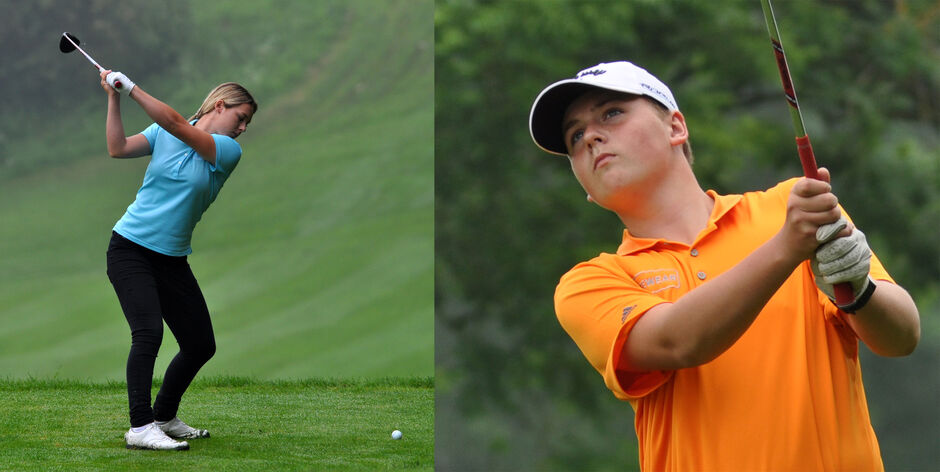 Details of the Venues, Competition format and Rules
2018 NGL 9 holes Girls Stableford
2018 NGL 9 holes Boys Stableford
2018 Competitions
2018 NGL Girls Medal at Collingtree Park GC Friday 30th March OOM
2018 NGL 9 Holes Girls stableford at Collingtree Park GC Friday 30th March OOM
2018 NGL Boys Medal at Collingtree Park GC Friday 30th March OOM
2018 NGL 9 Holes Boys stableford at Collingtree Park GC Friday 30th March OOM
2018 NGL Girls County Championship at Oundle GC Thursday 31st May OOM
2018 NGL Boys County Championship at Oundle GC Thursday 31st May OOM
2018 NGL Girls Medal at Overtone Park GC Thursday 26th July OOM - ENTRY Form
2018 NGL Boys Medal at Overtone Park GC Thursday 26th July OOM
2018 NGL Girls Medal at Peterborough Milton GC Monday 30th July OOM - ENTRY Form
2018 NGL Boys Medal at Peterborough Milton GC Monday 30th July OOM
2018 NGL Girls Medal at Kingsthorpe GC Friday 10th August OOM - ENTRY Form
2018 NGL Boys Medal at Kingsthorpe GC Friday 10th August OOM
2018 NGL Girls Medal at Wellingborough GC Wednesday 15th August OOM - ENTRY Form
2018 NGL Boys Medal at Wellingborough GC Wednesday 15th August OOM
2018 NGL Girls Medal at Northants County GC Monday 20th August OOM - ENTRY Form
2018 NGL Boys Medal at Northants County GC Monday 20th August OOM
2018 NGL Girls Medal at Cold Ashby GC Wednesday 29th August OOM - ENTRY Form
2018 NGL Boys Medal at Cold Ashby GC Wednesday 29th August OOM
2018 NGL Girls Medal at Northampton GC Monday 3rd September OOM - ENTRY Form
2018 NGL Boys Medal at Northampton GC Monday 3rd September OOM
2018 NGL Girls Medal Final Moulton College Open at Northants County Wednesday 24th October
2018 NGL Boys Medal Final Moulton College Open at Northants County Wednesday 24th October
2018 NGL Grand Final results Wednesday 25th October