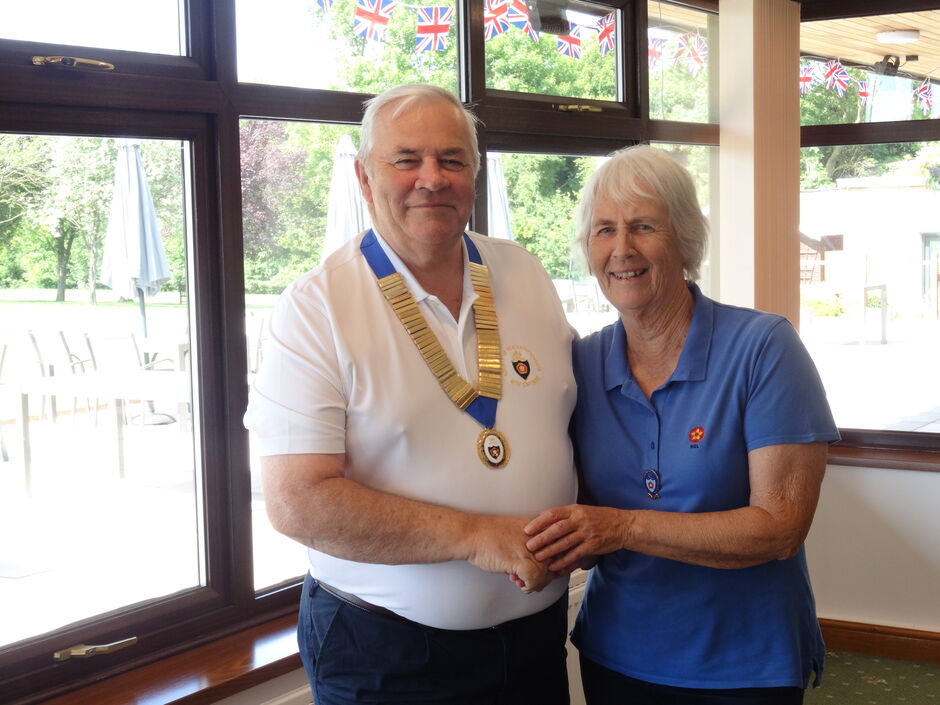 The annual match between the Ladies and Gentlemen Past Captains took place at Kettering Golf club. The weather was delightful the course in great condition and the food and hospitality were greatly appreciated.
This annual match is always enthusiastically played by both sides and a lot of friendly banter can be heard between the two teams. Unfortunately one of the gentlemen had to withdraw and so Past President Peter Coles played without a partner and due to injury Ken Hignett also played alone.
The format was a stableford, the best player scoring on each hole. The total scores for each pairing were added together and after 4 results the ladies were leading. However, eventually the gentlemen managed to pull ahead and the final result was a win for them 295 points for the Ladies 287.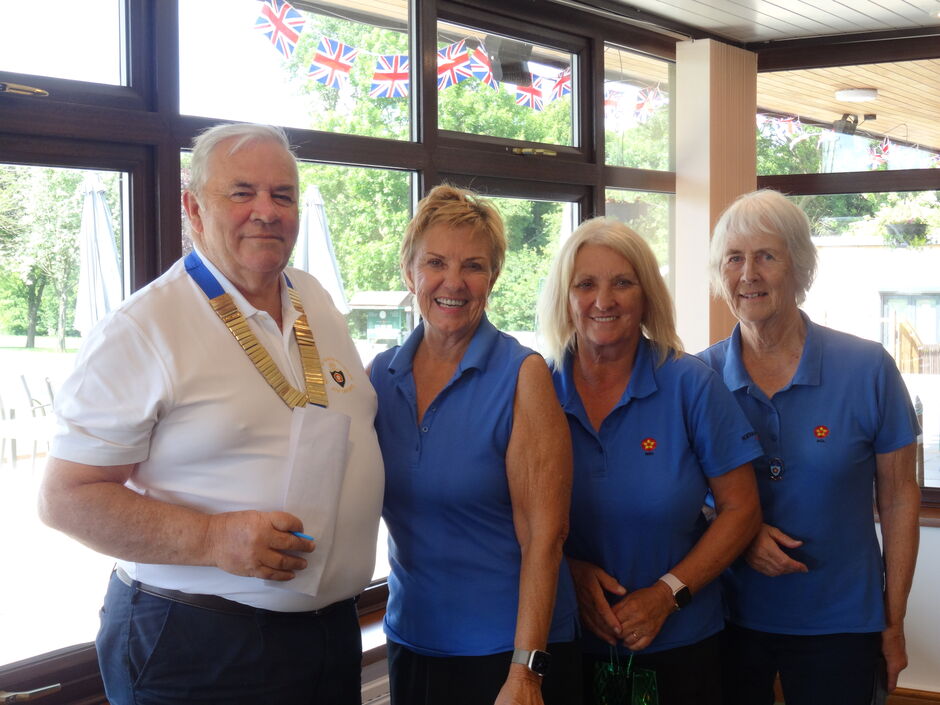 Chris Gore and Glynis Wingell were each presented with a bottle of wine with a score of 42 points, the best score of the day and Mike Robertson and Derek Mankelow won the gentlemen's prize with a score of 41 on a count back from Ivan Roy and Tom Meazza.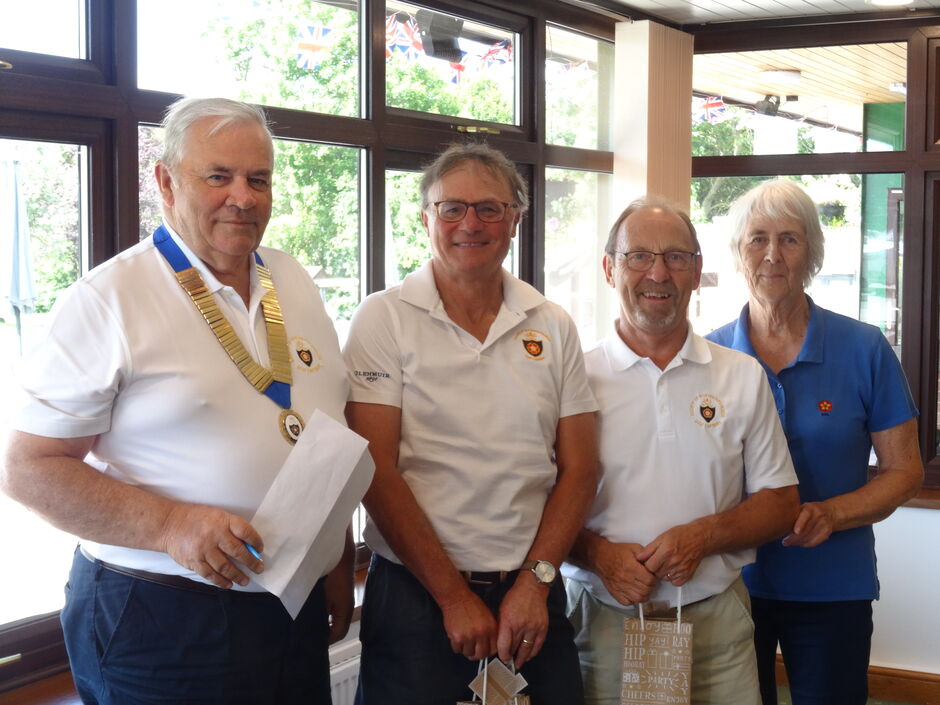 Matches
Ladies PC
Result
Mens PC
Result
1

Gina Evans

Nita Pryer

34

Roy Stanton

Dick Chapman

40
2

Chris Gore

Glynis Wingell

42

Peter Coles

35
3

Vera White

Sue Tickle

33

Gordon Rising

Dave Hawkins

40
4

Lizzie Crow

Glenys Emery

40

Ken Hignett

27
5

Elaine Mankelow

Rhoda Philbin

36

Mike Robertson

Derek Mankelow

41
6

Sandy Pattendon

Janet Gower

35

Colin White

Dave Hill

40
7

Chris Coles

Val Wesson

39

John Hillier

Ian Jolly

31
8

Julie Edwards

Larraine Betts

28

Ivan Roy

Tom Meazza

41
Result


287


295