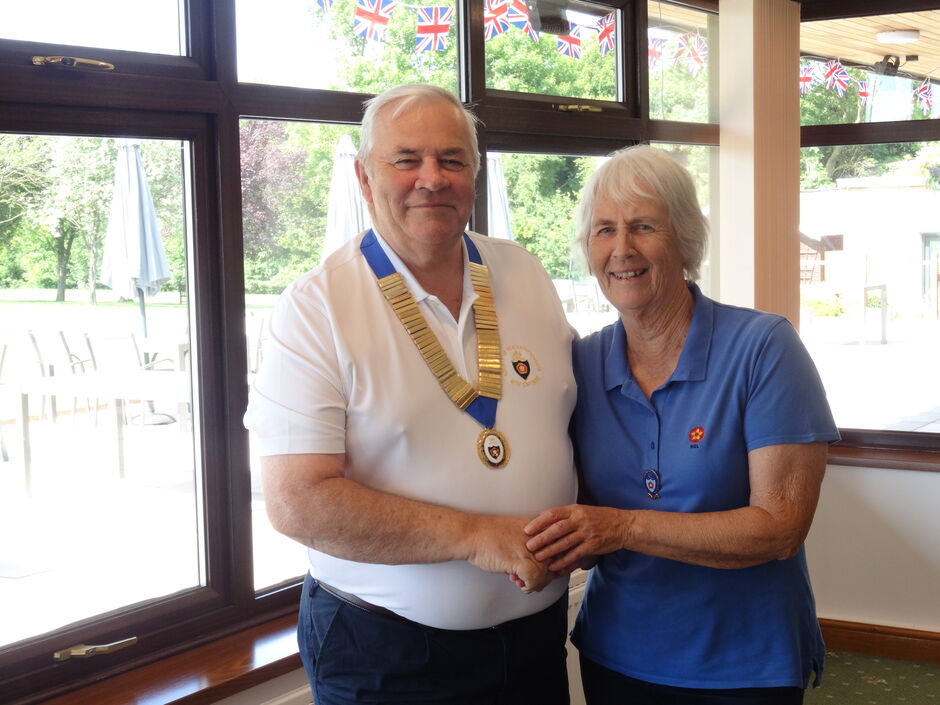 Spot what's missing (the trophy) someone forgot it Roy
We had an early start for annual fixture against the Ladies first tee time 9:37.
Weather, the early start was very welcome as we had sunshine with temperatures in the +20c.
The course was presented in very good condition and everyone enjoyed the course and the day.
Dinner was two courses Chicken with potatoes and mixed veg followed by rhubarb crumble.
Match result Men 295 pts Ladies 287pts men retain the trophy.
Ladies best score 42 pts Chris Gore & Glynis Wingell.
Men's best score 41 pts Mike Robertson Derek Mankelow (back 9)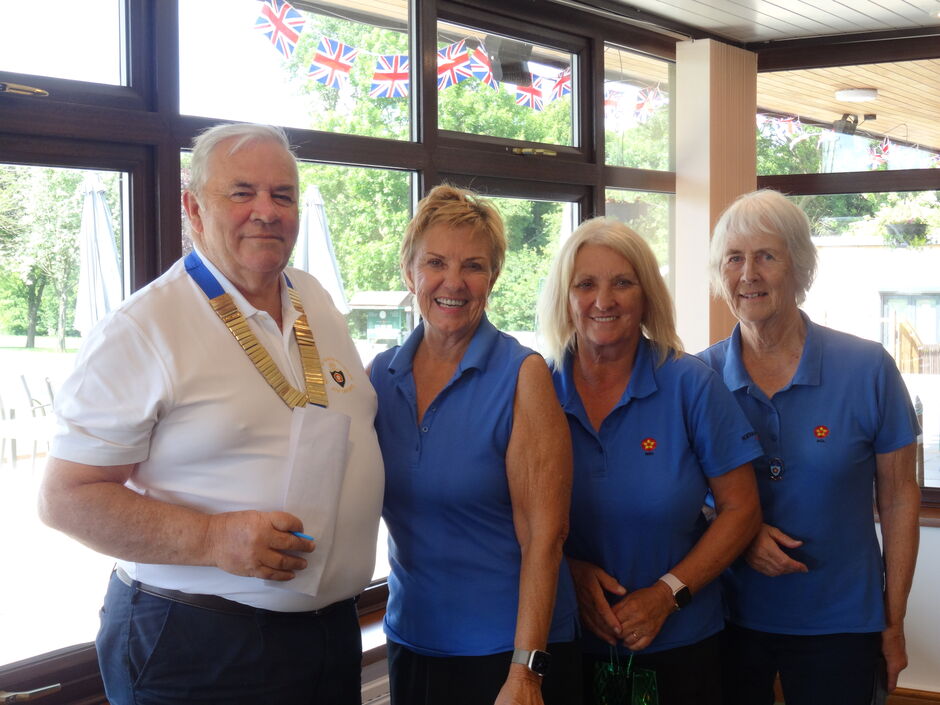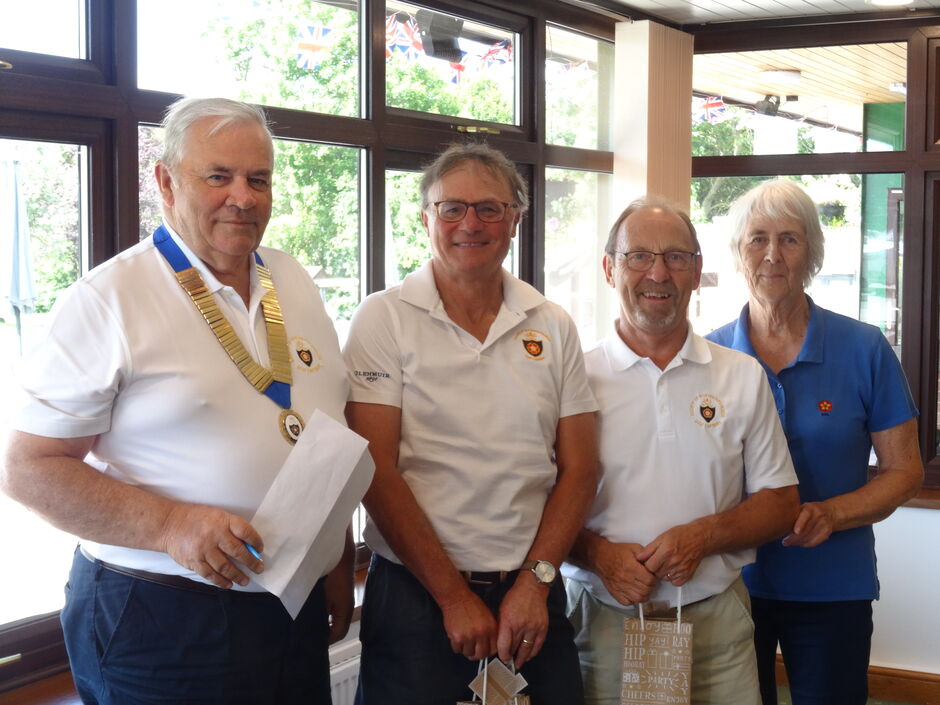 Matches
Ladies PC
Result
Mens PC
Result
1

Gina Evans

Nita Pryer

34

Roy Stanton

Dick Chapman

40
2

Chris Gore

Glynis Wingell

42

Peter Coles

35
3

Vera White

Sue Tickle

33

Gordon Rising

Dave Hawkins

40
4

Lizzie Crow

Glenys Emery

40

Ken Hignett

27
5

Elaine Mankelow

Rhoda Philbin

36

Mike Robertson

Derek Mankelow

41
6

Sandy Pattendon

Janet Gower

35

Colin White

Dave Hill

40
7

Chris Coles

Val Wesson

39

John Hillier

Ian Jolly

31
8

Julie Edwards

Larraine Betts

28

Ivan Roy

Tom Meazza

41
Result


287


295