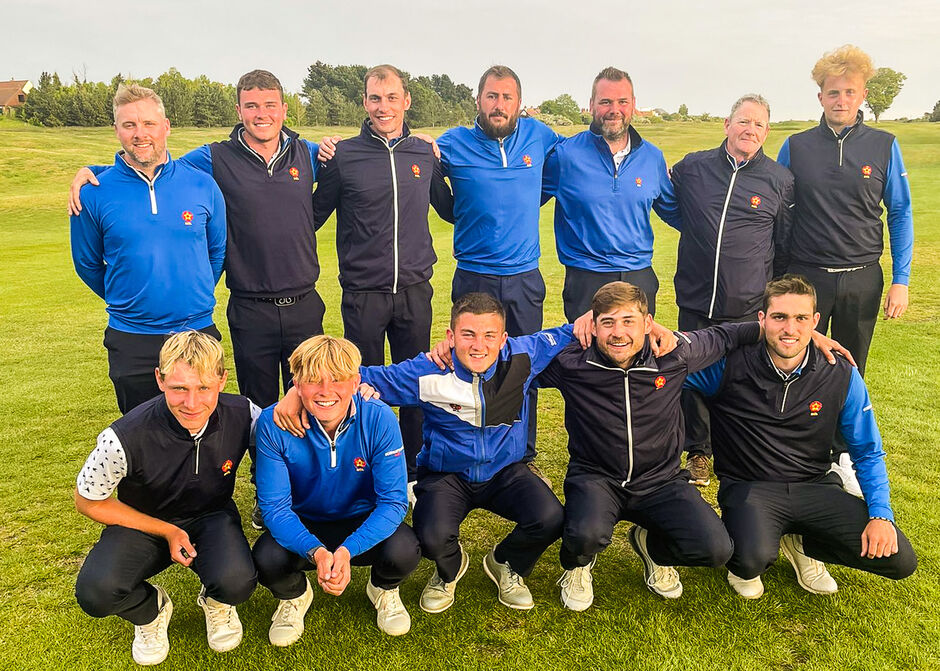 Over the weekend of 20th and 21st May, Northamptonshire men's first team joined eight other county teams from the east of England at Seacroft Golf Club for the annual Eastern Inter-Counties Foursomes. Teams compete over 72 holes in foursomes matches playing two other counties in each match. The weather was beautifully sunny, but a strong, cold north wind made conditions very difficult on the exposed and undulating links course.
At the end of day one Northamptonshire were in 4th place with 10 points having beaten Norfolk, tied with Bedfordshire and lost to Suffolk and Essex. On Sunday morning we beat Cambridgeshire and lost to Leicestershire, but the afternoon saw losses against the two strongest counties, Berks, Bucks and Oxon, and Lincolnshire, who finished first and second respectively.
Northamptonshire finished 6th and will take away many positives from some solid performances, including from Seacroft debutants Torin Little, Max Faulkner, Joe Hyde and Eliot Strickland.
The full results are on the Midand Golf Union website.