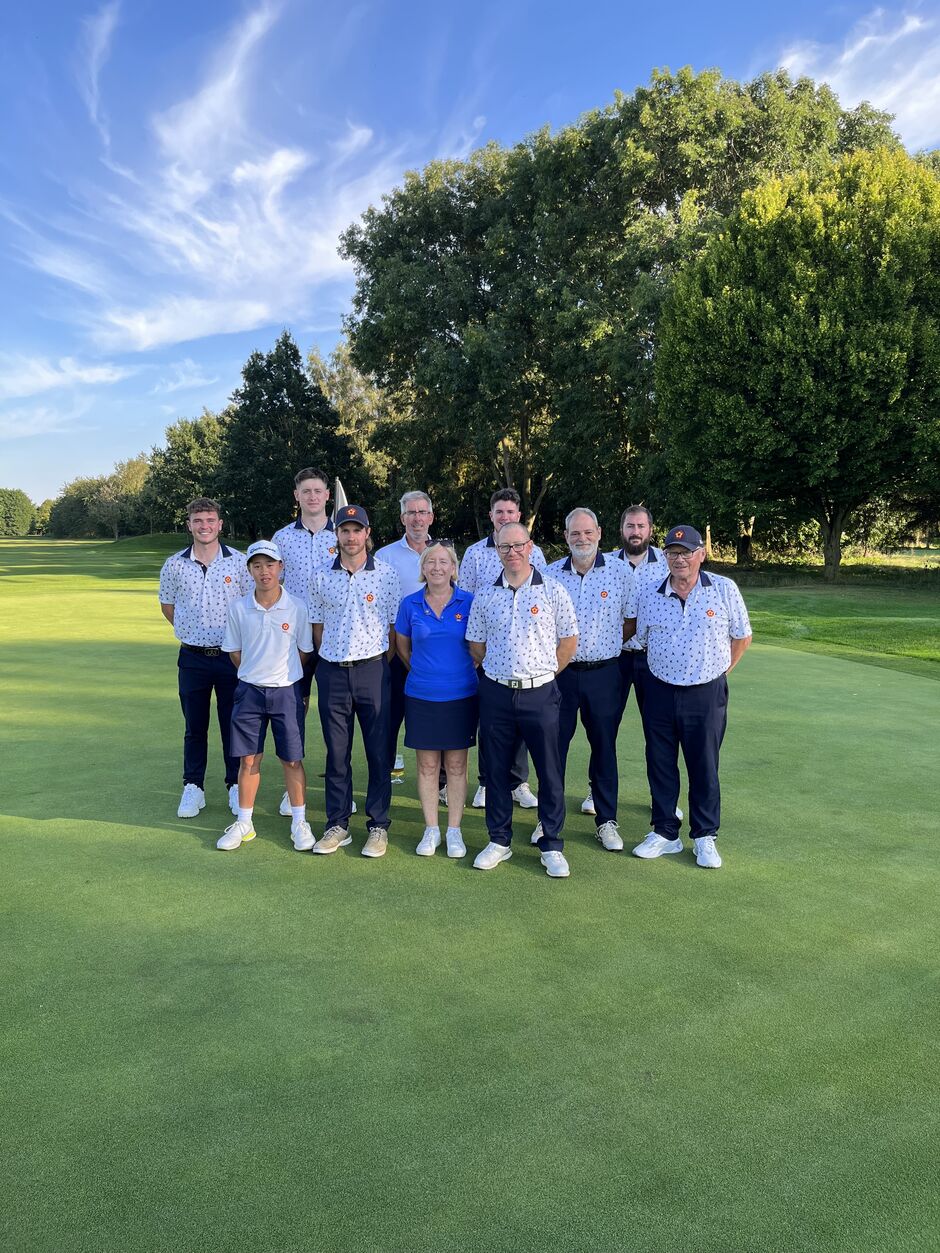 NGL 2nd Team travelled to Kibworth GC to play Leicestershire 2nds . Leics had won all 4 of their matches this season and we had won 3 out of 4 of our matches, losing at Diss to Suffolk 2nds. We needed a 9-3 win to win the League title.
After the morning Foursomes we were 3-1 ahead and were determined to go out in the afternoon singles to try to win 6 of the 8 games. In the end we managed to win 4 singles to win the match 7-5. This gave Leics the title by a narrow games for and against difference with both teams having 8 points from their 5 matches.
Northamptonshire 2nds were proud to finish 2 nd and beat the league winners on their home course. Notably Richard Dalton beat a previously unbeaten player this year, Lee Hitchcock won his 2 points as did James Barker who had a 'hole in one' on the 15th hole! Ben Lavender won his 2 points on his final appearance before turning Professional in a few weeks time. Ben has won 8 of his 10 points this season and been ever present.

Team Captain Sam Bird is proud of his players as last year only one win was achieved. Vice President Catherine Tildesley has been ever present supporting 'her boys' and she will be missed next year.
Matches
Leicestershire
Result
Points
Northamptonshire
Result
Points
Foursomes












1

Luke Burrows

Chris Brook




Mark Bazeley

Lee Hitchcock

3&2
1
2

Josh Hayes

Joe Matheru




Ben Lavender

James Barker

2&1
1
3

Sam Haynes- Coote

Jamie Watson






Ben Hawkins

Liam McNeela

4&2
1
4

Oli Watson

Tom Roberts

2&1
1

Richard Dalton

Jadon Pham





Total




1




3
Singles












1
Chris Brook


Lee Hitchcock
3&2
1
2
Luke Burrows
6&5
1
Mark Bazeley


3
Joe Matheru


Ben Lavender
2&1
1
4
Jamie Watson
3&2
1
Liam McNeela




5
Josh Hayes


James Barker
2&1
1
6
Sam Haynes- Coote
4&2
1
Ben Hawkins




7
Oli Watson
6&5
1
Jadon Pham


8
Tom Roberts


Richard Dalton
2&1
1
Total




4




4
Result




5




7