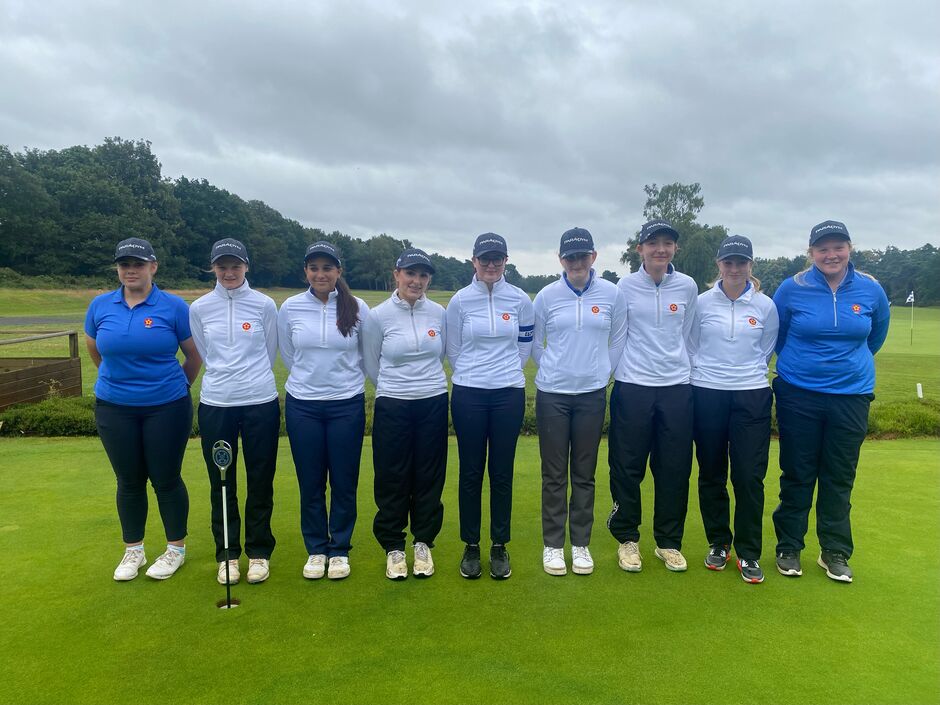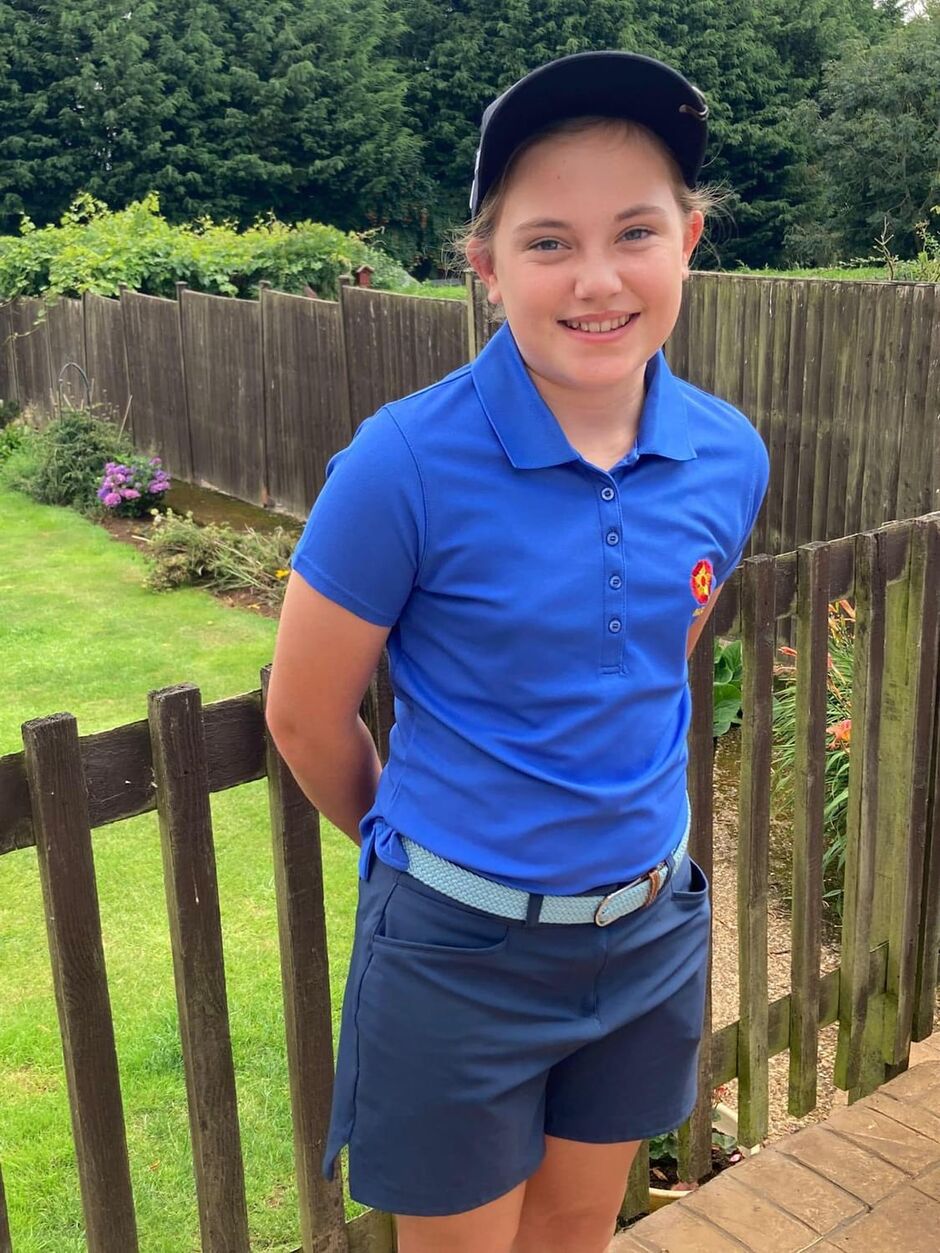 The weather was atrocious- strong winds and heavy rain all match but every single girl gave 110% and represented the County with great pride and commitment.
in the scratch league Chelsey Sharp (captain) played some amazing golf and led in style bringing home the first points of the day with a 5&4 win on the 14th, quickly followed by Olivia Holyoak-Church 5&3 and Eleanor Hamilton fought hard all match and came in with a win on the 18th.
Overall result 3 v 2 to Northamptonshire.
With the previous win against Warwickshire, Northamptonshire scratch team have reached the Midland South Team finals at the end of August against Buckinghamshire who have already qualified from the southern division.
In the handicap match Freya Pickford won in style with a 5&3 win, Lily Davies battled hard despite giving 14 shots to half her match. Holly Macmain dug in deeply despite being 3 down with 4 holes to play and giving 21 shots to win the last 4 holes and eventual win on the 18th.
Overal result 2.5 v 2.5
Handicap can still qualify for the finals which depends on the W&H v Warwickshire match next weekend.
The course was in great condition and all the staff at Northants County GC were very helpful and supportive of the girls, and helped the day run smoothly.
Rob (general Manager) even donated Callaway caps for every Northamptonshire Girl.
| | | | | | |
| --- | --- | --- | --- | --- | --- |
| Handicap Matches | Northamptonshire | Points | Result | Points | Worcestershier & Herefordshire |
| 1 | Olivia Barby | | 5&4 | 1 | Eleanor Dicken |
| 2 | Maliha Mirza | | 4&3 | 1 | Hetty Walsh |
| 3 | Lily Davis | 0.5 | Half | 0.5 | Lily Grice |
| 4 | Freya Pickford | 1 | 5&3 | | Poppy Smith |
| 5 | Holly MacMain | 1 | 1up | | Lily Smith |
| Handicap Match Result | | 2.5 | | 2.5 | |
| | | | | | |
| 1 | Lila Bissett | | 2&1 | 1 | Maisie Whittall |
| 2 | Olivia Holyoak-Church | 1 | 5&3 | | Louise Krone |
| 3 | Chelsey Sharp | 1 | 5&4 | | Amelia Bryan |
| 4 | Molly-May Baker | | 5&4 | 1 | Niami Bush |
| 5 | Eleanor Hamilton | 1 | 1up | | Zizi-Mai Wilkins |
| Scratch Match Result | | 3 | | 2 | |