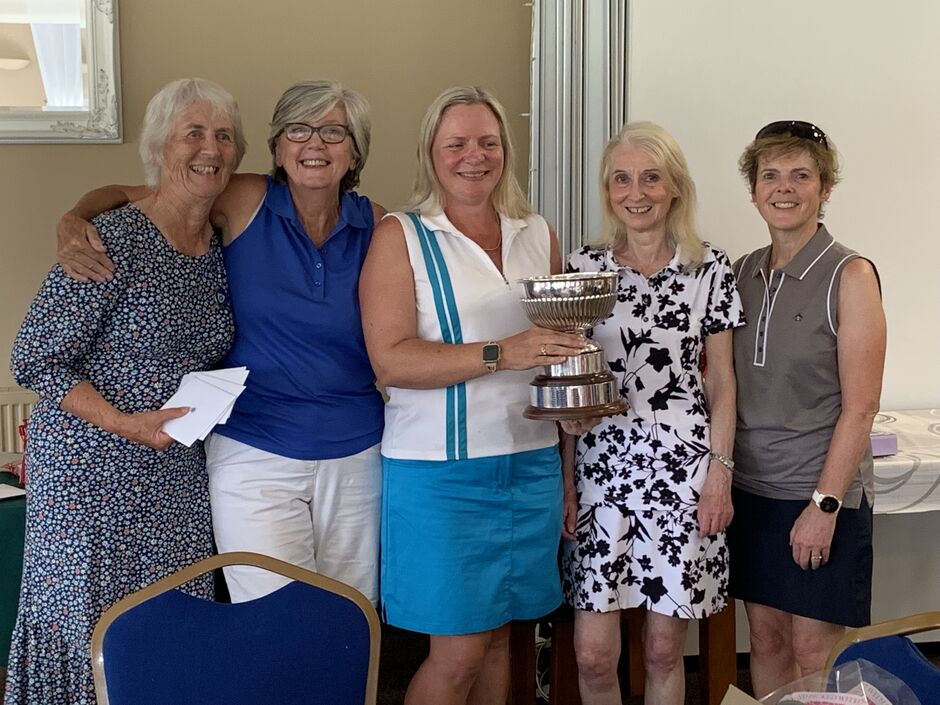 With the unpredictable English weather I was so happy that Thursday 10th August turned out to be one of the hottest days recently, lady golfers were using umbrellas to ward of the heat instead of the rain. We were given a warm welcome at Silverstone G.C. where 43 ladies took on the challenge of the course, each team of 4 being randomly chosen by the committee making sure players of different handicaps were teamed up.
The course proved to be testing with the first cut of rough thick enough to give players of all standards difficulty, the secret was to stay on the narrow fairways although even then the course seemed to be playing long.
Prizes were awarded for nearest the pins on all 4 par 3s and this again proved trying with many groups admitting nobody managing to get the ball on the green. However, Lizzie Crow, Gill Hodgson, Marlene Roy and Julie Edwards managed to get nearer enough to the pins to win the prizes.
The afternoon ended with a special celebration of Julie Edward's birthday and then a meal of ham egg and chips to finish a delightful day.
Thanks were given to Silverstone for their hospitality and Chris Gore , Chris Coles, Julie Edwards and Sue Colby for their input on the day.
Well done to all who took part.
Gina Evans President