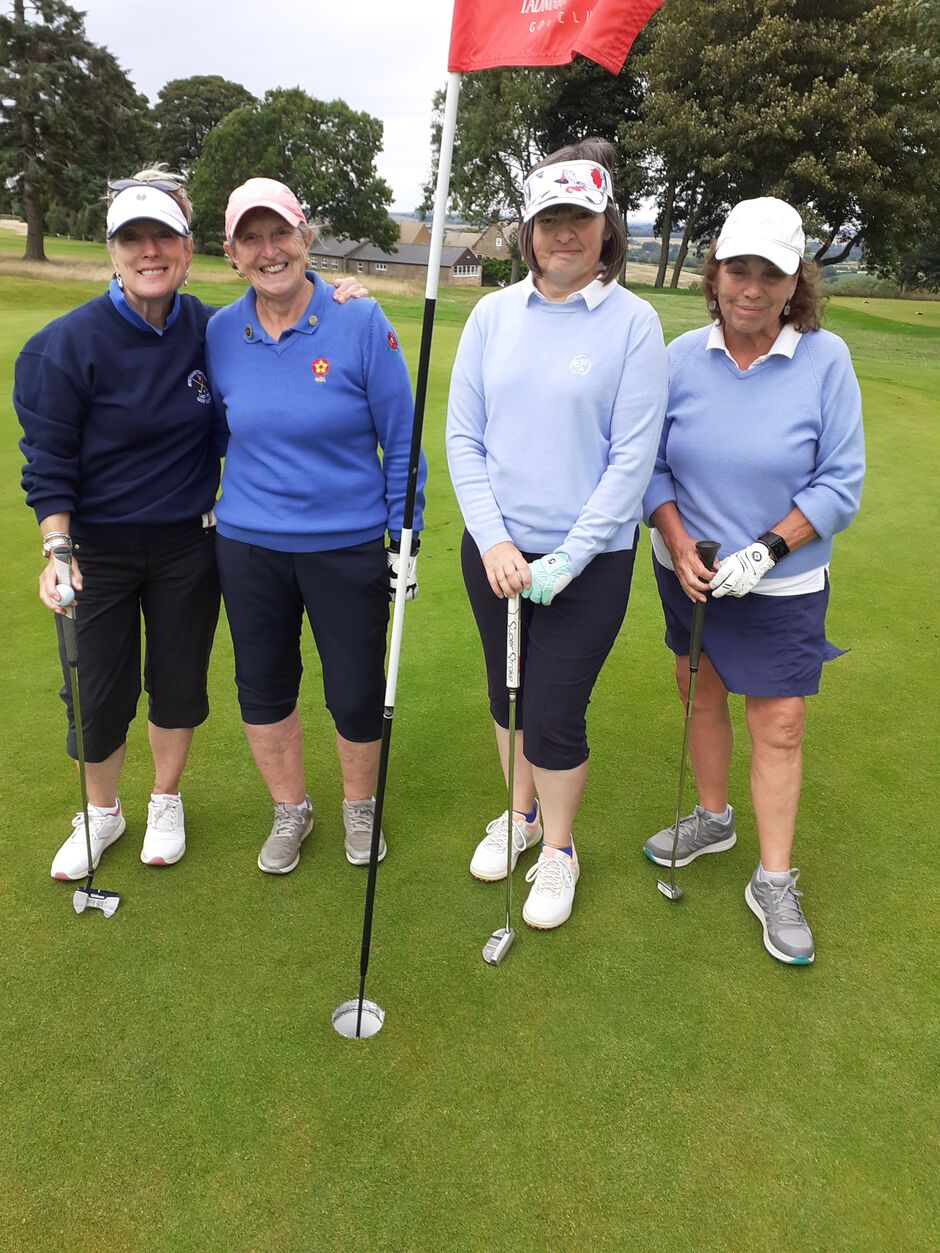 The match against Oxfordshire was played at Tadmarton Heath, a challenging course with some interesting holes often with hidden greens and trees and gorse bushes to penalise a wayward shot.
Several of our ladies had not played there before and it was encouraging to see that after 6 games had finished we were all square with 2 wins and 2 halves .The weather had been kind with just a hint of rain and as the penultimate game came in with a win for Oxfordshire 2 and 1 it rested on the last match which finished on the 18th with Oxfordshire sinking the winning putt.
Thank you to all the Northamptonshire ladies some of whom had travelled from the North of the County and there were compliments on the good condition of the course.
Gina Evans President
Matches
Northamptonshire
Club
Result
Points
Oxfordshire
Result
Points
1

Gina Evans

Ann Cox

Overstone

Staverton

2&1
1

Arlene Nicholson

Caroline Woodward





2

Rosemary Scott

Pauline Hurley

Overstone

Elton Furze

5&3
1

Pauline Walker

Carol Hill





3

Nita Pryer

Sue Tickle

Kingsthorpe

Overstone

Half
0.5

Susie Hogben

Linda Halsey

Half
0.5
4

Veronica Lyon

Val Wesson

Oundle

Kingsthorpe






Petra Schlupp

Sue White

6&5
1
5

Janet Lambdon

Mara Wright

Staverton

Overstone

Half
0.5

Sheena Brown

Maureen Rhymes

Half
0.5
6

Jean Poolton

Sandy Burgess

Northampton

Overstone






Chris Clark

Julie Garner

2up
1
7

Sally Foster

Bobbie Austin

Wellingborough

Northants County






Sue Holowell

Ruth Mackay

2&1
1
8

Sue Lane

Angela Crawley

Northants County

Collingtree






Lyn Usher

Flynn Reid

1up
1
Result






3




5