Seventh heaven for Collingtree Park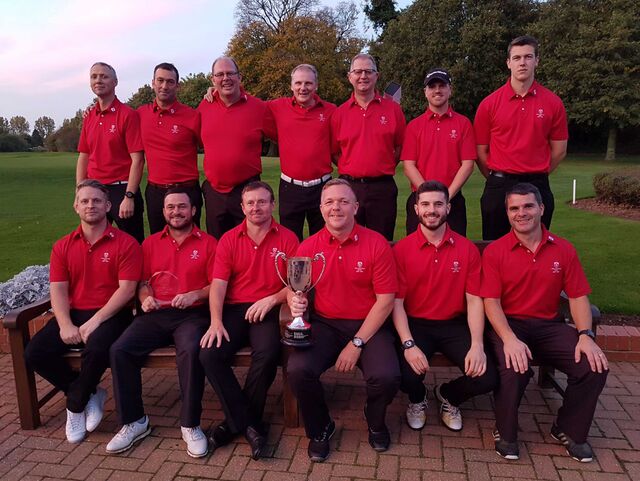 Collingtree Park lifted their seventh Handicap League crown in the 21 year history of the competition after defeating Oundle 6-0 in the final at Peterborough Milton.
With their opponents chasing their first title, Collingtree made a good start as Jonathan Gould and Kevin Parfitt took the first tie by two holes, before Anthony Brown and Mark Spring extended the lead.
Another one hole win for Josh Sampson and Iain Tait moved Collingtree further in front, before Jon Barnell and Michael Knight clinched the fourth game by a couple of holes.
Needing something special to turn the match around, Oundle's Paul Kime and Guy Fowler could only halve the penultimate game, while club-mates Tony Shillcock and Robert Tansley did likewise in the last tie.