Junior League title goes to Northampton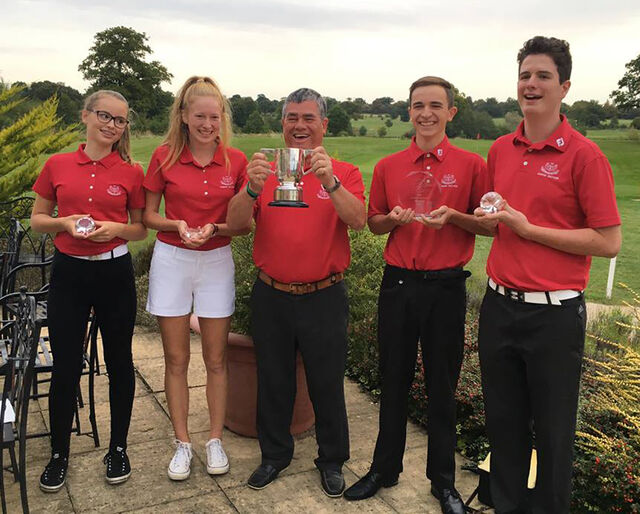 Northampton B were crowned Junior League champions after defeating Peterborough Milton B in the final at Whittlebury Park.
Ben Lavender led from the front with a 5&4 win, before Jordan Matthews doubled the Northampton advantage with a 4&3 success in game two.
Katie Amos sealed the team victory by taking the next tie on the 16th hole, before Morgan Cresswell bagged a consolation point for Milton on the closing hole against Jade Potter.